Exclusive Bats
Regular price
Sale price
$250.00
Unit price
per
Sale
Sold out
Share
The iconic DeMarini Stadium is back and better than ever.  Built off the DeMarini NAB platform this short 12" barrel offers close to a full ounce endload and ZNX Alloy Handle.  DeMarini's patented Continuous Fiber Technology creates an extremely hot barrel designed to crush USSSA Softballs. The STU-22 offers a white, orange, and red design which will catch the eye of anyone on the sidelines. 
The 2022 DeMarini Stadium features the standard 2 1/4 inch barrel, endloaded swing weighting, 12-inch Barrel, and is approved in USSSA, NSA, and ISA Sanctioned Leagues and Tournaments.

Product Features:
Limited Edition of 350 in each colorway
Colorway: White / Orange / Red
12" Barrel Length
2 1/4" Barrel Diameter
Endloaded Swing Weighting (.75 oz - 1 oz)
Continuous Fiber Barrel
ZNX Alloy Handle Provides increased stiffness and durability, meaning less flex in the handle and more deflection for improved barrel performance
Full Twelve (12) Month Manufacturer's Warranty
Approved for Play in USSSA, NSA, and ISA Sanctioned Leagues and Tournaments.
Designed and Built in the USA
Approved for new 240 USSSA NTS Standards
Free Shipping!
View full details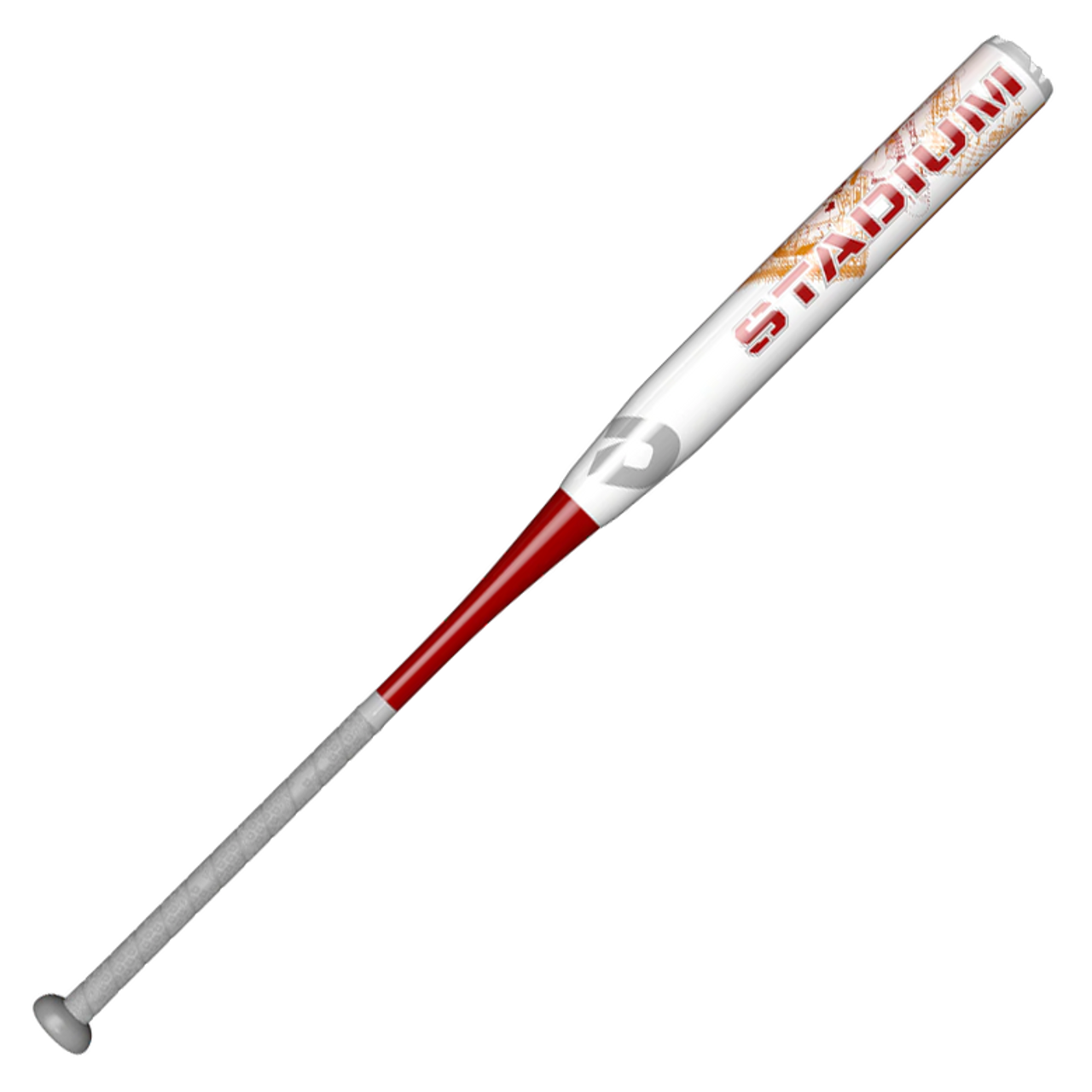 Here at ExclusiveBats we use motorized bat rollers to ensure that your bat is consistently spinning as we progressively apply pressure to the bat, that will guarantee your bat does not get any flat spots that you normally get when you use manual rollers. Here at ExclusiveBats we DO NOT believe in heat rolling composite bats as they are Fiber Reinforced Plastics and we all know whathappens to plastic in heat. Heat rolling aluminum & composite bats is SCAM also known as upselling.