Exclusive Bats
Regular price
Sale price
$250.00
Unit price
per
Sale
Sold out
Share
When you get up to bat you want a bat that will keep up with all the hard work you have put in, that's the 2022 Worth Mach 1 Cobra Jet 428 XL USA Slowpitch Softball Bat.  This model not only looks the part with it's sick new White and Neon Green paint scheme but has all the bells and whistles needed. Worth's Quad Comp technology offers increased handle to barrel flex which allows for unmatched whiplash through the hitting zone and great distances when the ball is squared up.  Whether a ball is squared up on the sweetspot, mis-hit off the sweetspot or hit with a lower swing speed, maximum performance is guaranteed. 
The new 2022 Worth Mach 1 Cobra Jet 428 XL 13.5" USA Slowpitch Softball Bat WM22MA features the standard 2 1/4 inch barrel diameter, XL endload (.5 oz), and extended 13.5"  how out of the wrapper barrel. 

Product Features: 
13.5" Barrel Length
XL Endload (.5 oz) Swing Weighting 
2 1/4" Barrel Diameter 
Quad Comp 
Flex 100 Handle utilizes a straight handle and a urethane joint to optimize the trampoline effect of the ball hitting the barrel.  Thus creating extra distance and batter ball speed for all different swing speeds. 
Opti Grip Knob - Smaller Knob for Added Comfort
Two-Piece, Composite Softball Bat
Full Twelve (12) Month Manufacturer's Warranty
Approved for Play in USA (Formerly ASA) Sanctioned Leagues and Tournaments 
View full details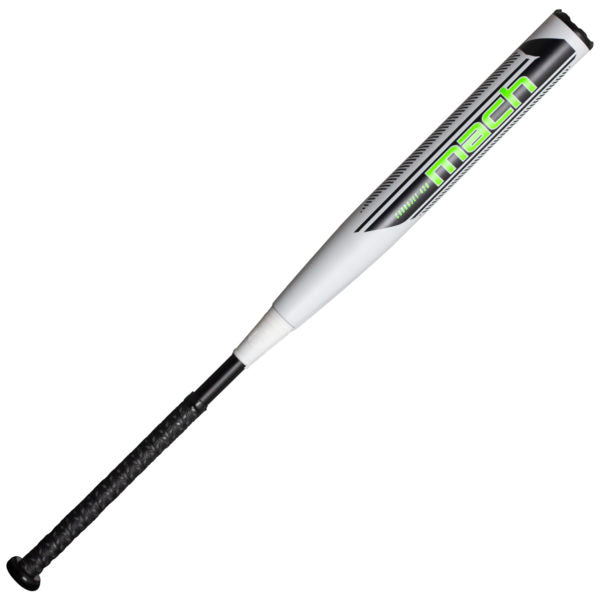 Here at ExclusiveBats we use motorized bat rollers to ensure that your bat is consistently spinning as we progressively apply pressure to the bat, that will guarantee your bat does not get any flat spots that you normally get when you use manual rollers. Here at ExclusiveBats we DO NOT believe in heat rolling composite bats as they are Fiber Reinforced Plastics and we all know whathappens to plastic in heat. Heat rolling aluminum & composite bats is SCAM also known as upselling.