Exclusive Bats
Regular price
Sale price
$275.00
Unit price
per
Sale
Sold out
Share
The brand new and redesigned 2023 Freak Primo Maxload USSSA Slowpitch Softball Bat will give you greater power and performance all season long. Thanks to Miken's powerful E-Flex 360 technology, the barrel is ultra responsive, so you'll see the ball jump off the barrel every swing. Hard hitting power combined with our .5-ounce end load will give you maxed-out force through contact, too.
In addition, the new Vortex Extreme handle optimizes carbon fiber layering for the perfect amount of flex in the handle. On top of that, it allows for more responsiveness off the massive 14" barrel with a huge sweet spot and more forgiveness off mis-hits.
Every year, Miken's Freak Primo bats are many players' top choice. Start hitting harder -- buy your Freak Primo USSSA bat now here at HeadbangerSports.Com!
Product Features: 
14 inch Barrel Length 
2 /14 inch Barrel Diameter
E-Flex 360 Barrel 
Colorway: Black and Teal
Vortex Extreme Handle Optimizes fiber layering in the handle to increase the unmatched barrel speed through the zone
Endloaded Swing Weighting  
Approved for all USSSA, One Nation, NSA, and ISA Sanctioned leagues and tournaments 
One Year (12 Month) Manufacturer's Warranty Included
View full details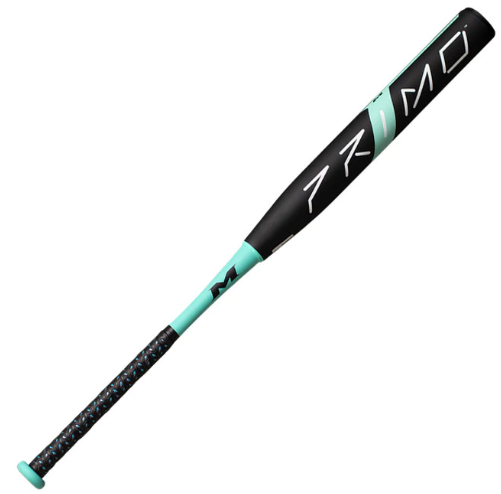 Here at ExclusiveBats we use motorized bat rollers to ensure that your bat is consistently spinning as we progressively apply pressure to the bat, that will guarantee your bat does not get any flat spots that you normally get when you use manual rollers. Here at ExclusiveBats we DO NOT believe in heat rolling composite bats as they are Fiber Reinforced Plastics and we all know whathappens to plastic in heat. Heat rolling aluminum & composite bats is SCAM also known as upselling.