Exclusive Bats
Regular price
Sale price
$250.00
Unit price
per
Sale
Sold out
Share
The new 2022 Miken Chaos Balanced model offers Tetra-Core technology which increases sweet spot size and durability. The Flex 2 Power (F2P) handle technology optimizes flex and barrel loading to maximize swing speeds through the zone.
This 2022 Miken Chaos is a 13.5 Inch Balanced USA (Formerly ASA) Slow Pitch Softball Bat (MBJ22A) featuring a standard 2 1/4-inch barrel diameter, a forgiving 13.5 inch barrel length, and a balanced swing feel that is preferred by contact hitters. This model is approved for ASA (USA Softball) Sanctioned Leagues and Tournaments. 
Product Features:
13.5 Inch Barrel Length

2 1/4 Inch Barrel Diameter

Balanced Swing Feel 

2-Piece, Composite Softball Bat

Designed Specifically For Lower Compression, 52 COR Softballs

Flex 2 Power (F2P) Technology Optimizes Flex & Barrel Loading To Maximize Speed Through The Zone

A1 - Small Knob Technology

Revolutionary 100 COMP Utilizes 100% Premium Aerospace Grade Fibers To Deliver Legendary Performance & Durability

Tetra-Core Technology Increases Sweet Spot Size and Durability

Full Twelve (12) Month Manufacturer's Warranty

Approved for Play in USA/ASA Softball Sanctioned Leagues and Tournaments.

Manufactured In The USA
View full details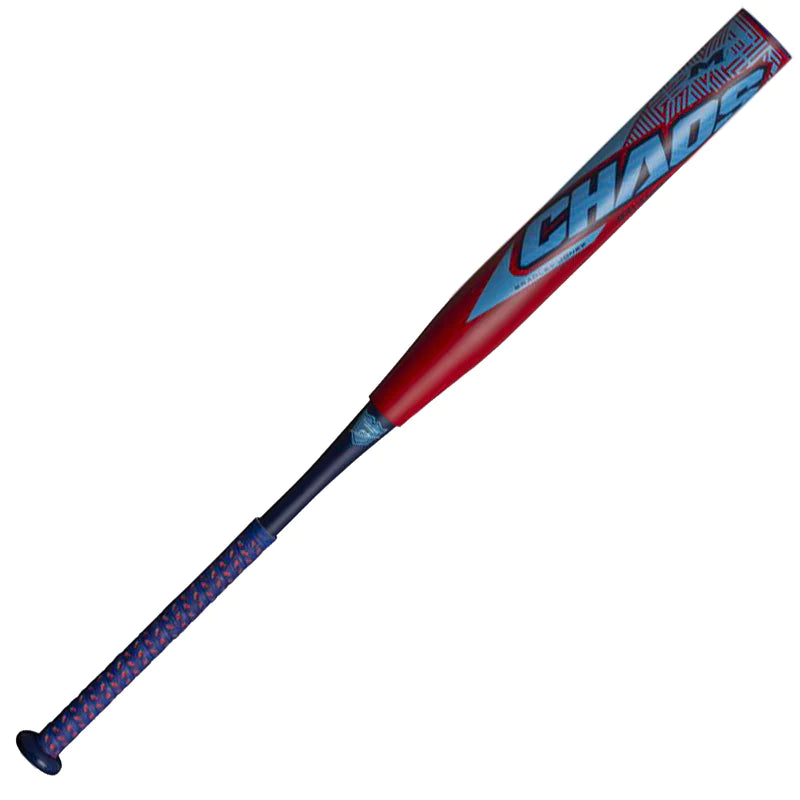 Here at ExclusiveBats we use motorized bat rollers to ensure that your bat is consistently spinning as we progressively apply pressure to the bat, that will guarantee your bat does not get any flat spots that you normally get when you use manual rollers. Here at ExclusiveBats we DO NOT believe in heat rolling composite bats as they are Fiber Reinforced Plastics and we all know whathappens to plastic in heat. Heat rolling aluminum & composite bats is SCAM also known as upselling.