Exclusive Bats
Regular price
Sale price
$250.00
Unit price
per
Sale
Sold out
Share
For hitters who prefer to bring the boom with a heavy, end-loaded swing, the 2023 DeMarini Nihilist USA Slowpitch Softball Bat delivers consistent performance with its two-piece hybrid construction. A 13" gapped wall Continuous Fiber Composite Barrel is engineered to mash lower compression balls, and the stiff ZnX Alloy Handle delivers elite stiffness to crush the competition.

Shop the 2023 DeMarini Nihilist OG 13" Slowpitch Softball Bat.  This model features the standard 2 1/4 inch barrel diameter, 13" endloaded barrel, and is legal for play in USA Sanctioned Leagues and Tournaments. 
Product Features: 
2 1/4 Barrel Diameter 

13" Endloaded Barrel
Colorway: Black / Red / Grey
End Loaded Swing Weighting
Continuous Fiber Barrel Wall Construction: 

Long, unbroken lengths of fiber provide a barrel with superior strength, stiffness, and consistency across a larger optimized hitting area.

ZnX Alloy Handle: 

By increasing stiffness and durability, the ZnX alloy handle flexes less and forces the barrel to deflect more for increased barrel performance

One Year (12 Month) Manufacturer's Warranty 

Legal for play in all USA (Formerly ASA) Slowpitch Softball Sanctioned Leagues and Tournaments. 
View full details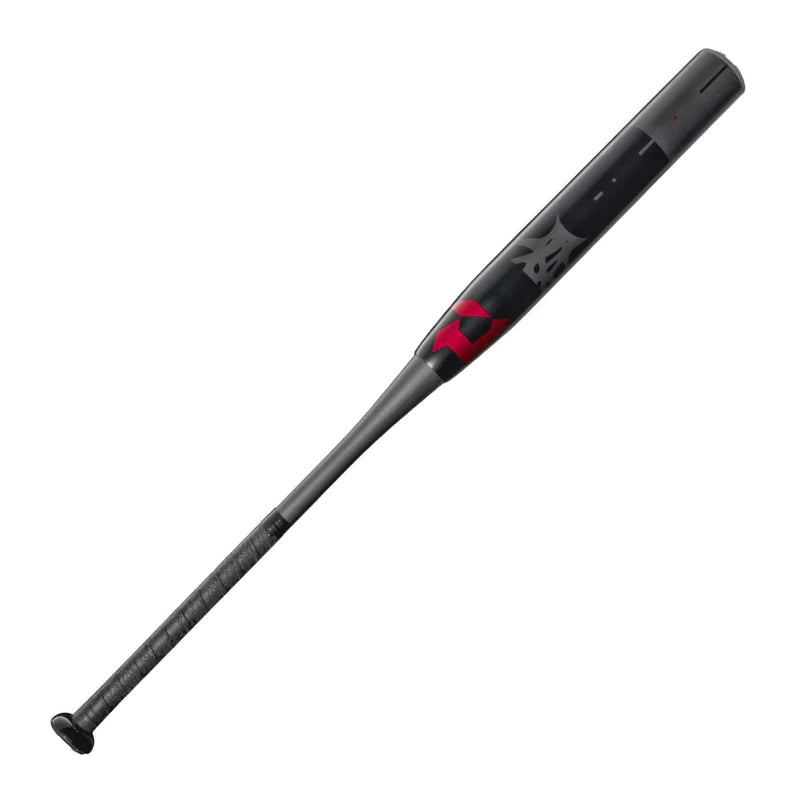 Here at ExclusiveBats we use motorized bat rollers to ensure that your bat is consistently spinning as we progressively apply pressure to the bat, that will guarantee your bat does not get any flat spots that you normally get when you use manual rollers. Here at ExclusiveBats we DO NOT believe in heat rolling composite bats as they are Fiber Reinforced Plastics and we all know whathappens to plastic in heat. Heat rolling aluminum & composite bats is SCAM also known as upselling.